Philip Tor | Pats Militia
Although we're almost at the start of yet another New England Patriots playoff run, I wanted to explore a question that has been eating at my brain over the past season. After his great start in replacement of the suspended Tom Brady, Jimmy Garoppolo showed his unique skill set to a number of suiters across the league. Head Coach Bill Belichick has repeatedly said that he plans on keeping Garoppolo which would mean paying him a hefty sum of money in his new contract when his rookie deal expires at the conclusion of the 2017 season.

As this season has shown, there are a number of teams who could use a young quarterback with proven skill and strong upside. 2016 has been unforgiving to teams like the Bengals, Bills, Jets, Chargers, Texans, Cardinals, 49ers, Bears, and the Saints who have all drastically underperformed, and could all have question marks at the QB position in the offseason.
Obviously some teams have a deeper need than others, but with a number of quarterbacks getting older and older, teams may jump at the chance to trade for Jimmy G. These are my 5 or so teams that should be on the phone trying to finagle a deal for the young stud.
1. San Francisco 49ers
CURRENT QBs UNDER CONTRACT:


Colin Kaepernick (UFA in 2017)
Blaine Gabbert (UFA in 2016)
Why they should trade for Jimmy:
The 49ers stink. They have no core to build around and the craziness of the team circles around the inconsistency at the quarterback position. Gabbert looks to be on his way out, and Kaepernick restructured his contract to become a free agent after next season, so it looks like the team will move on from both QB's. The niners will have plenty of high picks in this draft, and with a weak quarterback class in 2016 the 49ers could look to move some picks for a QB. It should also be mentioned that Chip Kelly and Bill Belichick are boys, and Bill will certainly entertain any offer presented his way. With a quarterback at the top of the 49ers needs, I would not be surprised to hear of talks between the two teams come April.
Chances of a trade: 40-50%
2. Chicago Bears
CURRENT QBs UNDER CONTRACT:
Jay Cutler (UFA 2021)
Matt Barkley (UFA 2016)
Why they should trade for Jimmy:

After every Bears season, I wait to see the update on my phone that says "The Chicago Bears have finally cut ties with that dogshit quarterback Jay Cutler" but it never seems to happen. I have no idea what Chicago GM Ryan Pace still sees in the 11 year veteran, but he has got to be fed up with his inconsistent, and frankly, terrible play the past 3 seasons. The Bears need a fresh start and as we know, you need a centerpiece to start your rebuild around. Jimmy Garoppolo fits that need, 25 years of age with leadership qualities and a center to an offense that has yet to find an identity. Jimmy G is also from Arlington Heights, IL just 40 minutes outside the city of Chicago. The Patriots and the Bears are longtime trade partners, as we have seen this past year with the acquisitions of Shea McClellin and Martellus Bennett. A return to his hometown team is very much in the picture if John Fox comes a callin'.
Chances of a trade: 25-30%
3. Cleveland Browns
CURRENT QBs UNDER CONTRACT:
Robert Griffin III (UFA 2018)
Cody Kessler (UFA 2020)
Kevin Hogan (UFA 2018)
Josh McCown (UFA 2020)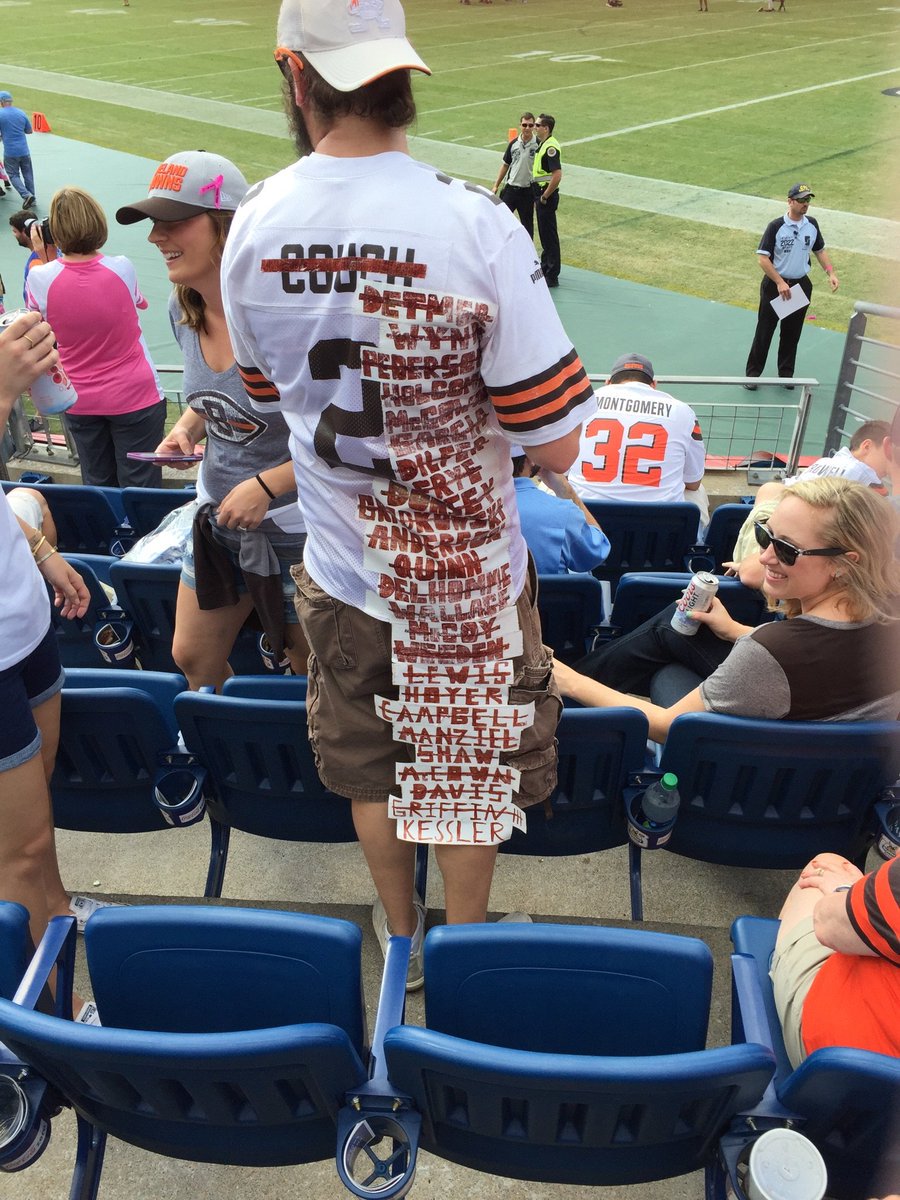 Why they should trade for Jimmy:
The Browns need some serious help. What the number up to? 26 Quarterbacks since 1999? I lost count as I'm sure everyone else who isn't a Browns fan has. The Browns need an answer at QB, and since the RG3 experiment has been an utter failure and Josh McCown can't stay healthy, it looks like the Browns will move on once again. My advice to the Browns is to stop trying to fix their problems through the draft. Although the draft is a huge factor in a rebuild, those picks mean nothing if the players enter a locker room without a veteran presence, or a leader to rally behind. The Browns can put these two top 5 picks to work this year and make some serious progress in rebuilding this franchise in disarray. Although this is the last place I want Jimmy to end up (because going to Cleveland pretty much means your career is over @JamieCollins) I think this is one of the most obvious and likely landing spots for Garoppolo in his NFL future.
Chances of a trade: 60%
4. New York Jets
CURRENT QBs UNDER CONTRACT:
Bryce Petty (UFA 2019)
Geno Smith (UFA End of Season)
Ryan Fitzpatrick (UFA 2017)
Christian Hackenberg (UFA 2020)
Why they should trade for Jimmy: 
I already know what your thinking; "NO WAY the Pats trade Jimmy G in the division, especially since they have seen what he can do". Your completely right, I see maybe one or two scenarios in which they would give up Jimmy to the Jets and both of those situations would be extremely unlikely trades involving draft picks and the Jets young studs (Wilkerson, Williams, Marshall, Richardson). Besides the division rivalry, the trade makes too much sense for the Jets. Fitzy and Geno both look like goners, and I don't know how committed the team and Todd Bowles are to Bryce Petty at the head of the offense. Garoppolo would fit right in to the Jets offensive system, and that is exactly why I don't believe this trade would happen. If we Pats fans do know one thing, it is that we never know what Bill Belichick is going to do, so don't be shocked if rumors start to run amock.
Chances of a trade: Less than 5% 
5. San Diego Chargers/New Orleans Saints/Arizona Cardinals
CURRENT QBs UNDER CONTRACT:
Chargers:
Phillip Rivers (UFA 2020)
Saints:
Drew Brees (UFA 2018)
Cardinals:
Carson Palmer (UFA 2019)
Why they should trade for Jimmy:
What do all these teams have in common? Their QB's are close to their expiration dates and they do not have a capable backup that could run one of these franchises once the stars retire. Brees and the Saints would be the most likely candidate in this scenario, because of the age of Brees and current contract. Brees is 37 years old, and has thus far has shown no signs of slowing down, yet the Saints are still losing. Brees also restructured his deal with the Saints after last season, which now makes him a free agent after next season (the same time as Garoppolo). If the Saints were to move on from Brees, I am sure Garoppolo will be high on their watch list as potential replacements.
Palmer's injury ridden past has to be a concern for the Cardinals. It just has to be. Palmer turned 36 this year and after the season he has had, leading the Cardinals to a (5-8-1) record so far, the Cardinals have to be looking towards the future. Arizona had extremely high expectations coming into this season, and has flopped thanks to an inconsistent offense and a defense that has been easily exploited by inferior teams. If the Cards move on from Palmer, will they look for a trade? Move up in the draft? With the core they have a moves have to be made soon.
The Chargers seem to come up short year after year. Now that San Diego has pretty much pissed away Phillip Rivers' career, what is next in San Diego? The Chargers just signed Rivers to an extension through the 2019 season, so if the Chargers were to pick up Garoppolo they would need to find a buyer for Rivers, which could be hard considering the dead money (around $46 million) left on his contract. Although a trade will most likely not happen between the Chargers and the Pats, its an interesting idea for San Diego and otehr teams with aging QB's
Chances of a trade: Less than 5% 
The New England Patriots
The most likely scenario would involve Jimmy staying in New England for the final year of his rookie deal and then entering the free agent pool after next season. The negative to this would be losing the opportunity of exchanging Garoppolo for draft picks or players. As much as Bill and all of Pats Nations would hate to see Jimmy walk away for virtually nothing, we all have to hope that Jimmy will sign on for an extra year or two and wait in the wings for Touchdown Tommy to hang 'em up.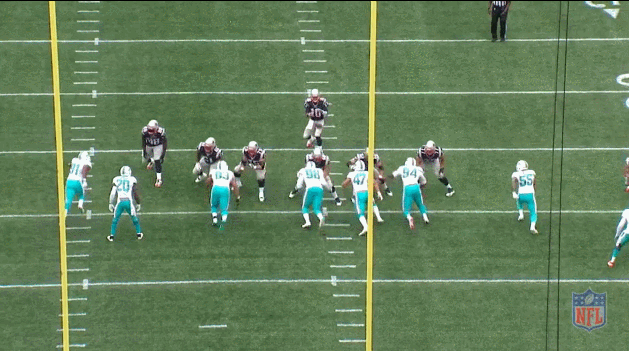 No matter what, Jimmy Garoppolo has a bright future ahead of him in the National Football League. Here's to many more years of looking at this beautiful man, in the dopest uniform, on the best team, on the planet.
Chances of Jimmy Staying put: 75%